5 Sparkly Pairs of Paparazzi Earrings, All On French Hooks
$3.00
Description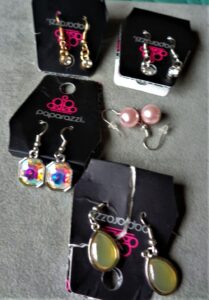 Here is the bargain of the day! You can purchase five new pairs of Paparazzi earrings, each one very different from the others, for $3.00.
These earrings, taken in a trade, are new, never-been-worn styles. Find something here that will match many different costumes.
Ear wires are surgical steel. Earring wires have a small plastic "nut" attached. If you will put these on the wires after you put on the earring, you will not lose it.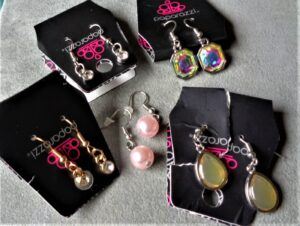 Only logged in customers who have purchased this product may leave a review.