Stylish Hair Sticks Perfect For Adorning Long Hair
$3.00
Out of stock
Description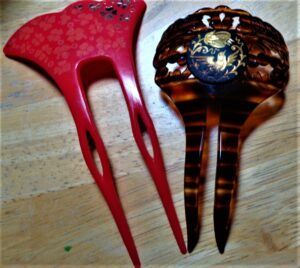 Do you wear your hair up, or in a bun? Here are two hair sticks designed to add some glamour to your "do." These serviceable pieces will help control those unruly lock while adding a bit of class to the costume.
These two pieces are the first of a small selection of estate jewelry that I will be showing. This lady liked to dress up.
The tortoise hair stick measures four inches long from top to tip. At the widest point it measures 2-1/2 inches wide.
The coral-colored hair stick measures five inches long and measures three inches wide at the widest point.
Since these two pieces together cost only $3.00, you might as well select something else, too. Your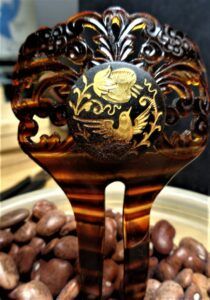 flat rate shipping cost of $7.00 will be the same no matter how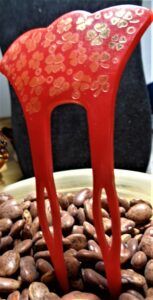 many pieces you select.
Only logged in customers who have purchased this product may leave a review.