Holly Yashi Bohemian Glass Bracelets From Elements Category
$25.00
Out of stock
Description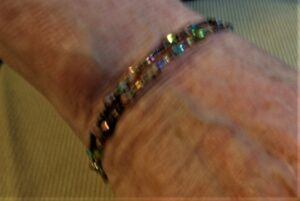 These colorful bracelets from Holly Yashi's "Elements" Collection are made of Bohemian glass beads in a variety of colors. These will go well with many different outfits.
The bracelets are seven inches long. Holly's signature link serves to attach the bracelet ends together, with the addition of a small gold alligator clip.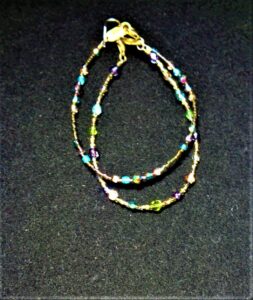 These two are so light you may forget you have them on, but they will sparkle on your arm for all to admire.
Only logged in customers who have purchased this product may leave a review.