Smooth Jade Band Offers Classic Style For Jewelry Lovers
$12.00
Description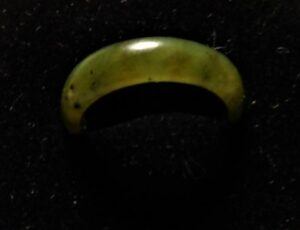 Did you know that jade is known as a "dream stone," releasing negative thoughts and irritability and soothing the mind. It is believed that this stone promotes wisdom, balance, and peace.
This smooth band in the classic style has no adornments. It's a size 7, and measures 1/4 inch wide.
Only logged in customers who have purchased this product may leave a review.