Small Genuine Leaf Dipped In Gold; Bale For Fine Chain On Back
$5.00
Description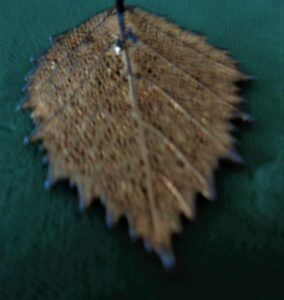 Also from estate jewelry comes this sweet gold leaf pendant. I recognized this one, as I used to carry an assortment of them in my shop.
The leaf is actually a real leaf that has been dipped in gold. Thus, the complete pattern of stem and leaf veins are preserved for you to enjoy through many seasons.
This small leaf would hang nicely from a delicate gold chain, and could add a bit of the charm of nature to your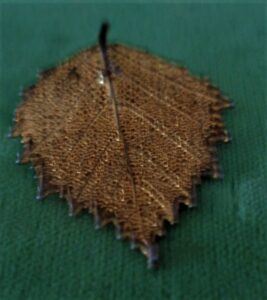 outfit.
Only logged in customers who have purchased this product may leave a review.