Necklace of Aurora Borealis Crystals; Gold Bead Accents
$7.00
Description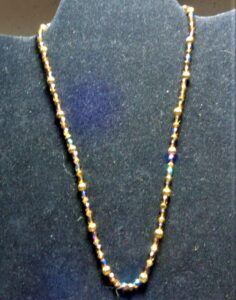 I've always kept a supply of beads of various shapes, sizes, colors, and types, so I could make some of my own pieces to sell. This 18-inch necklace of small beads is one of them.
I love the colors reflected by the Aurora Borealis beads. The whole necklace sparkles. It's the kind of necklace that could be worn with casual wear or with something a bit dressy. Small gold-sided beads add to the sparkle, and round, gold-colored fluted beads add accents.
The beads offered such color that I had the urge to combine them in this piece. If you like it, the price is low — indulge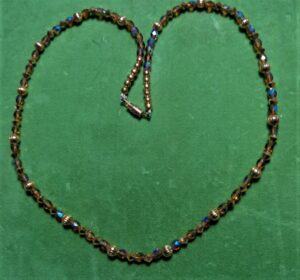 yourself!
Only logged in customers who have purchased this product may leave a review.