Round Jade Earrings, Sterling Wires, Native Raven Design
$45.00
Description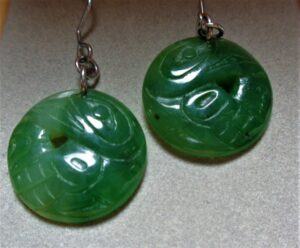 Jade World of Canada has created these round jade earrings with a Native raven design.
Raven has a long history with many myths in Native culture. One such early story says that Ravin was originally a white seagull that became trapped in a hut.
To save himself, he flew through the house's smoke hole, and the soot turned all his feathers black.
Raven has become known as the trickster, as he created all sorts of trouble with his cunning and his many tricks.
These round earrings measure 3/4 inch wide. The French hook wires are sterling silver.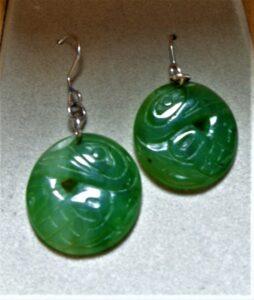 Only logged in customers who have purchased this product may leave a review.