Golden Ceramic Beads With Roman Key Design, Leather Cord
$5.00
Out of stock
Description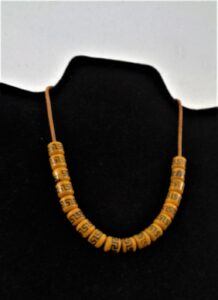 Here's a fun little piece that would serve well as a casual accessory. The beads are strung on a leather cord.
It's choker length, and from the knot to the base is 14 inches. Above the knot, the two ends extend about two inches more, and one more bead is tied at each end. It could be lengthened an inch or two by retying the cord.
The round beads are 5/16 inch high and 5/16 inch wide. This one would go great with jeans and a casual sweater.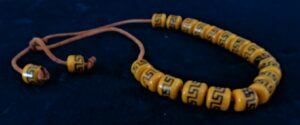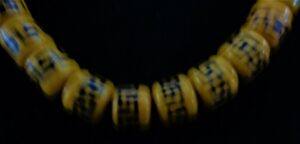 Only logged in customers who have purchased this product may leave a review.