Cast Silver Alaska Bear Ring, Size 9-1/2, From Metal Arts Group
$47.00
Description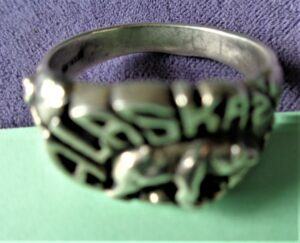 This cast silver ring would do well on a large lady's hand or on a smaller man's hand. It's a size 9-1/2. Inside the ring it is stamped "sterling." On the top of the front of the ring, you will see the word, "Alaska," and the figure of a bear underneath.
This piece is a true bargain. The original retail was $90.00, so when you buy at $47, you get a screamin' deal!
If you would like a handsome reminder of the Great Land and a bit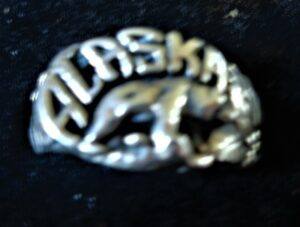 of sterling for your finger, consider this one…If the ring fits, wear it!
Only logged in customers who have purchased this product may leave a review.