Tiger Lily Gold Pendant From Wild Bryde, 14K Gold Plate
$12.00
Description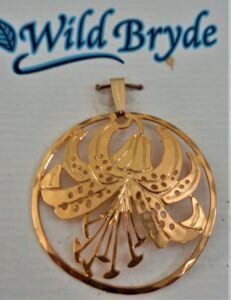 If you love tiger lilies, now you can wear one as a pendant. Large and light-weight, this pendant can enhance any clothing combination. The pendant comes from Wild Bride Jewelry.
This piece is made of recycled hammered brass. Once the pendant is created, it then receives 14k gold plating. An adequate gold bale for chain or fine cord attaches at the top.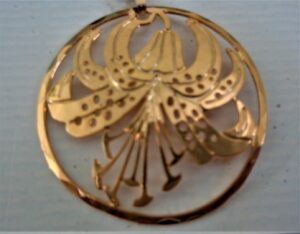 This flower pendant, encircled with a round gold frame, measures 1-1/4 inches across.
Only logged in customers who have purchased this product may leave a review.