Sliding Lid Cherry Wood Secret Box From Heartwood Creations
$9.00
Out of stock
Description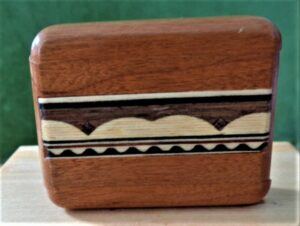 Heartwood's owner, Michael Fisher, has been making wooden boxes since he was only 16 years old. He made his first sliding box for his girlfriend and put a love note inside. In 1978, his company was born.
He's been making all kinds of little boxes ever since his first box. Here is this week's selection: A two-inch cherry wood box with a sliding lid and a design of thin veneer that adheres to the top after a router has prepared the surface.
The box, which their catalog tells us is two inches long, actually measures only 1-3/4 inch long. It measures 1-1/4 inch wide and 1/2 inch deep.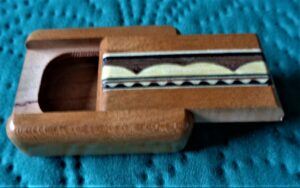 Carry a rare diamond in there, and keep it in a safe place. No one will ever know its secret.
Only logged in customers who have purchased this product may leave a review.