Single Earrings Provide Opportunity To Create Necklace Or Brooch
$3.00
Out of stock
Description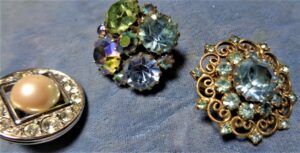 What can you make from these? Here are three lovely clip-on earrings with no mates. They could be put on a chain and used as an attractive pendant, or you could fit them up with a pin-back and create a lovely brooch.
At $3.00 for all three, you can't go wrong with these sparkly pieces.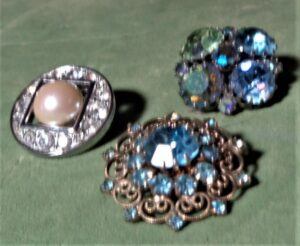 Only logged in customers who have purchased this product may leave a review.