Hand-beaded Bracelet From Guatemala In Shades Of Pink
$9.00
Description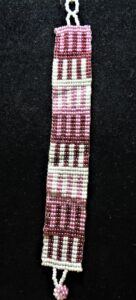 Here is another Guatemalan hand-beaded bracelet, this one in pink, maroon, and white, in an attractive geometric pattern. This bracelet also comes from the Tropic Options company in California.
The bracelet measures six inches long without the loops and ball at the ends.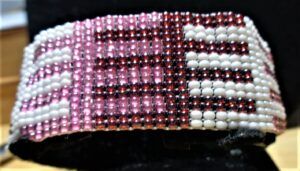 With these pieces added, the total length measures 7-1/2 inches long. Fastened, the bracelet measures seven inches in total length. The beadwork is one inch wide.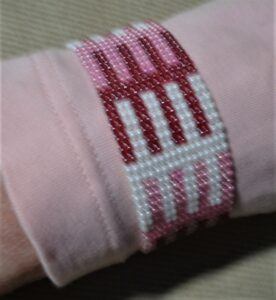 Only logged in customers who have purchased this product may leave a review.